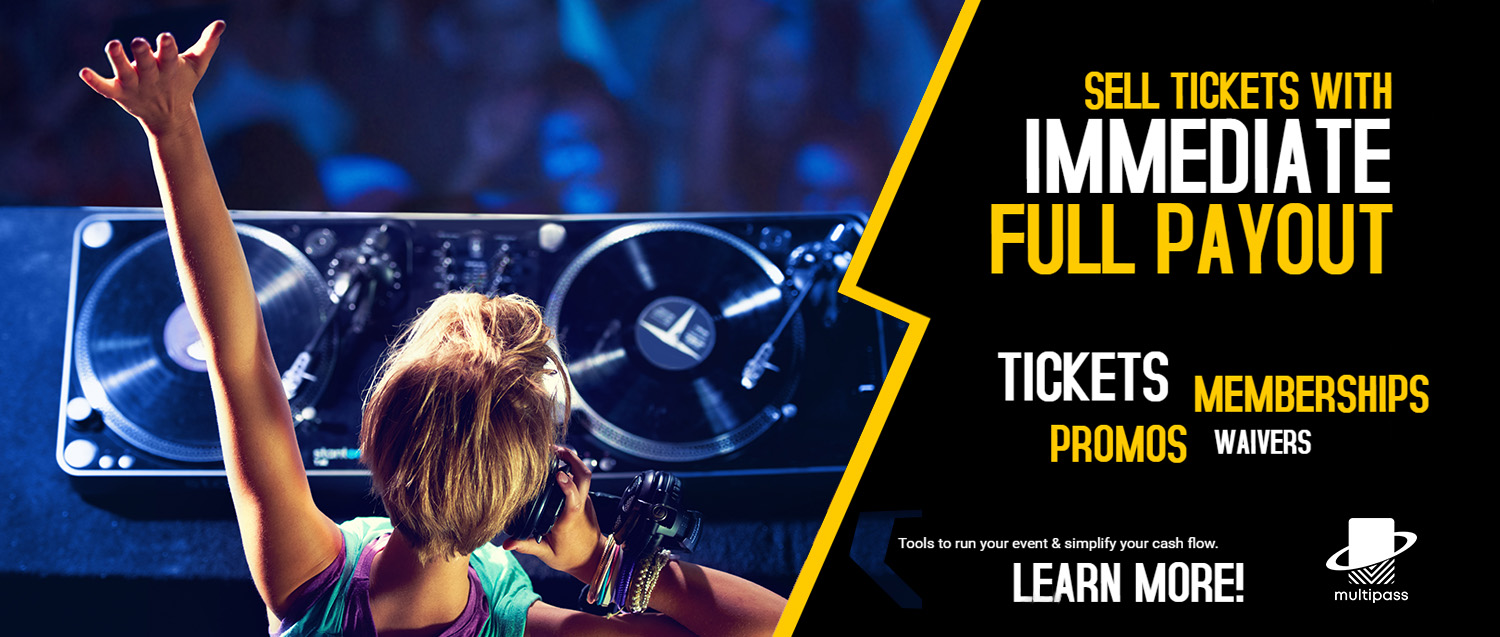 Improve your ticket sales cash flow with low service fees and an integrated promoter tracking/payout program!

Manage free or paid groups, and offer members-only events or ticketing options. Link electronically signed waivers to each ticket as people check in!

Every purchase on Multipass funds mental health research. We also pay you for any business you refer to us!

---
Multipass Features
Value For Your Events
Variable ticketing pricing tiers, password protection, and promo codes
Free events = no fees
Low service fees: $1.29 + 5% (includes credit card fees!)
Direct payouts pre- and post-event *
Sales and Marketing Reports
Designed for Membership Organizations
Import your members and provide members-only tickets
Create group levels with paid recurring membership dues
Custom membership applications with vetting and referrals
Integrated SMS and email marketing to your group or event
Customer Features
Scan your phone or membership card to get in
Share and resell tickets in your account, send tickets to another account
Add-ons: prepay for event merchandise or other bonuses of an event
Physical Cards and Event Access
Use QR codes for tickets, or get a physical Multipass card
Personalized cards for your brand, venue, or membership club
Scan your Multipass to get in, leave your phone at home
* Partial payouts prior to event are available for some established vendors and organizations
From setting up your event, to marketing, ticket sales, and admissions, lean on Multipass as your technology platform.
Please email [email protected] if you wish you have your data removed per GDPR standards or if you have experienced any site problems and need a refund. We will gladly handle any refunds related to site issues. Any additional refunds are at the discretion of each individual event.